Searcher Charters offers the best sport fishing experience on Lake Ontario and Irondequoit Bay.
 Whether you are looking for King Salmon, Steelhead, Trout or Perch,  we have got you covered.   
Come aboard the 40′ Trojan Searcher and  head out for Coho, Chinook, Brown Trout, Lake Trout, Steelhead and Atlantic "King" Salmon.  
Whether you bring your friends, kids, family or colleagues, you can alway expect is a great time!
In the fall, the Perch begin to run from Lake Ontario back into the tributaries for the winter.  It is a great time to catch a lot of fish!
Along with the Yellow and White Perch, you may even hook some Bass, Bluegills and other panfish.  You can expect to catch a lot of fish.  That makes it perfect for kids, as they will remember the experience for years to come.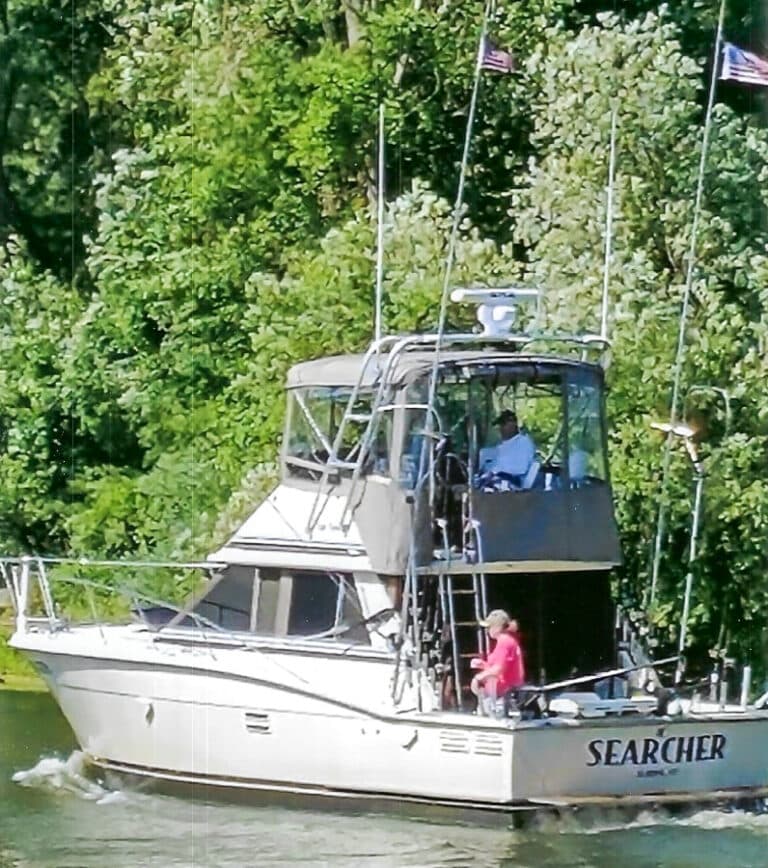 Lake Ontario Salmon Sportfishing
Fishing Season:   April – September
Vessel: A Trojan, over 40′ long and 13′ wide, with a private bathroom and full galley
Capacity:  1 to 6 people.
Perch Fishing on Irondequoit Bay
Fishing Season:   October – November
Vessel: 27 foot Tahoe Pontoon it is 8 and half feet wide with a heated cabin, Porta Potty, Stereo, and all the latest marine electronics to make your trip more enjoyable.
Capacity:  1 to 6 people.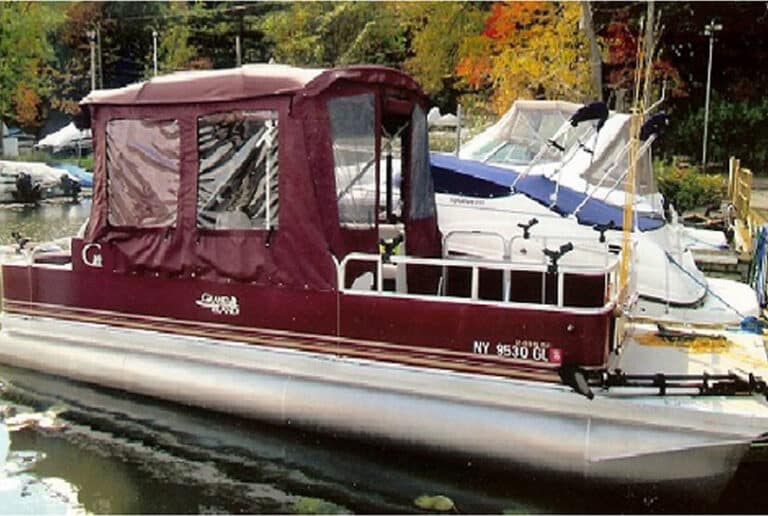 Captain Chas Townsend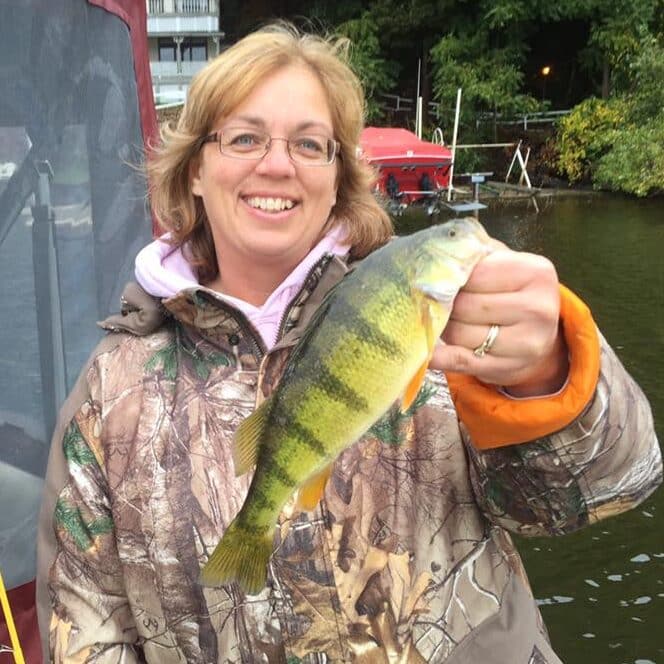 Captain Tracy Townsend
Don't Wait, Reserve Your Spot Today!
My Dad took me Salmon fishing with Captain Chaz when I was a teen. Since then, I have taken friends, family and been taking my son from years. Three generations and decades of good memories. Capt Chas is the Best! The Fall Perch has been especially fun with my son over the years.
"I've been fishing with Capt Chas every year, for over 25yrs. The fishing is always great. The trophy fish we catch are even better. But it is the memories created with friends and family over the years which are priceless to me. My fishing trips with Capt Chas have become an annual friend and family tradition, and I spend the majority of every year looking forward to the next trip."
My buddies and I look forward to fishing with Captan Chas every year. Sometimes we even get up there few times a year, if we are lucky!